Alfonso Fernández Canteli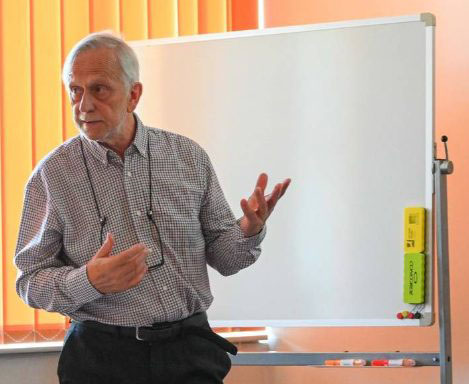 PHENOMENOLOGICAL MODELS IN FACTURE AND FATIGUE CHARACTERIZATION AND DESIGN BASED ON SAMPLE FUNCTIONS
Abstract
Phenomenological models present advantages against empirical and micromechanical models in their application to the solution of fracture and fatigue phenomena because of their simple derivation, analytical description, easy probabilistic implementation, physical identification of the model parameters and probabilistic background. In this presentation, stochastic process realizations of damage accumulation phenomena are expressed as analytical sample function, which, once normalized, are identified as cumulative distribution functions of the generalized extreme value distribution. The suitability of this methodology is confirmed by its application to the derivation of analytical models related to different examples of fracture and fatigue material characterization and design, such as crack growth and crack growth rate, fracture energy assessment and fatigue lifetime prediction.
Aleksandar Sedmak
FATIGUE CRACK GROWTH IN WELDED JOINTS MADE OF HSLA STEEL
Dr. Aleksandar Sedmak, professor emeritus, was born in 1955, in Belgrade Serbia. He finsihed top Serbian high school (Mathematical Gymnasium) in 1973, graduated from the Faculty of Mechanical Engineering University of Belgrade (hydro-energy department) in 1978, M.Sc. from the same faculty in 1982. and D.Sc. from the Faculty of Mathematics, University of Belgrade, 1988. In 2021 he became professor emeritus at the University of Belgrade. He is the full Member of Academy of Engineering Sciences of Serbia and the president of ESIS.